Environment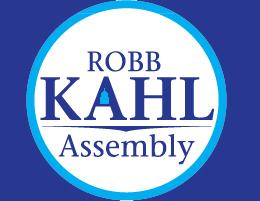 Tuesday, October 29th, 2013 @ 7:35PM
ENVIRONMENT
With the blessing of the various natural resources we have in Wisconsin comes the responsibility to make sure these resources are preserved and protected for future generations. This means we need not sacrifice actions that can create jobs provided that job creation also ensures responsible environmental protections. A healthy, safe environment is good for business, good for tourism and good for the state.
Some policymakers have driven a wedge between the environment and the economy by falling into the easy trap of arguing we need to choose between a healthy environment and a strong economy. This is simply not the case. A clean environment is an essential piece of a vibrant economy. In making all decisions we must always remember the words of Gaylord Nelson, "The economy is a wholly owned subsidiary of the environment, not the other way around."
Responsible job growth requires an understanding of our economy and the obligation that we all share to be stewards of the land. I understand the balance needed to meet both our job growth goals and environmental obligations. To satisfy both we must invite all parties to be part of an open dialogue to find balanced solutions like improving the environmental performance of our existing electrical generation facilities while also continuing to push to be the leader in renewable, clean energy like wind and biomass.