Transportation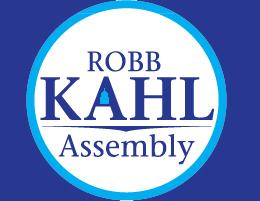 Tuesday, October 29th, 2013 @ 7:33PM
TRANSPORTATION
A strong transportation system is critically important to the people and businesses of the 47th Assembly District. Madison Metro is one of the most efficient transit systems in the country to link workers to jobs and has increased ridership for the last seven consecutive years. However, we can and should do more to expand and strengthen this service by allowing local governments to partner and have a stronger voice in funding transit investments via locally governed Regional Transit Authorities.
I saw first-hand during my terms as Mayor of Monona how local road improvements provide good-paying, family-supporting union construction jobs and can also create a solid business environment that encourages private investment. The award-winning Monona Drive reconstruction transformed a gateway to Monona and the eastside of Madison and serves as a model for other municipalities looking to revitalize theirMain Street.
As Mayor of Monona, I was a public supporter of the proposed Milwaukee to Madison passenger rail project and I know that it is imperative that we continue to support and expand not only our passenger rail systems but also the freight rail network and our biking facilities. While we certainly need a strong highway system to move commerce and people, we also need to ensure we invest in other modes of transportation to provide efficient transportation for goods, citizens and visitors.
Through my service on the current state Transportation Finance and Policy Commission and on the board of the Transportation Development Association, I have learned about the serious transportation challenges confronting the state. Wisconsin needs to honestly discuss funding including strengthening our partnership commitment with local governments to ensure we maintain our state and local roadways in a proactive manner that will save money over time.